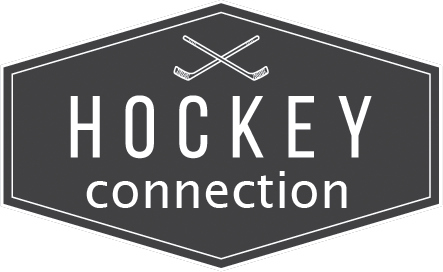 Hockey leagues around the world
Hockey Connection has the world's largest database of teams and connections around the world. Learn how you too can play hockey overseas in countries like the USA, Sweden, Russia, Canada, and many more! Our database contains information for professional, semi-pro, amauter and pay-to-play teams - we have ALL levels of hockey available.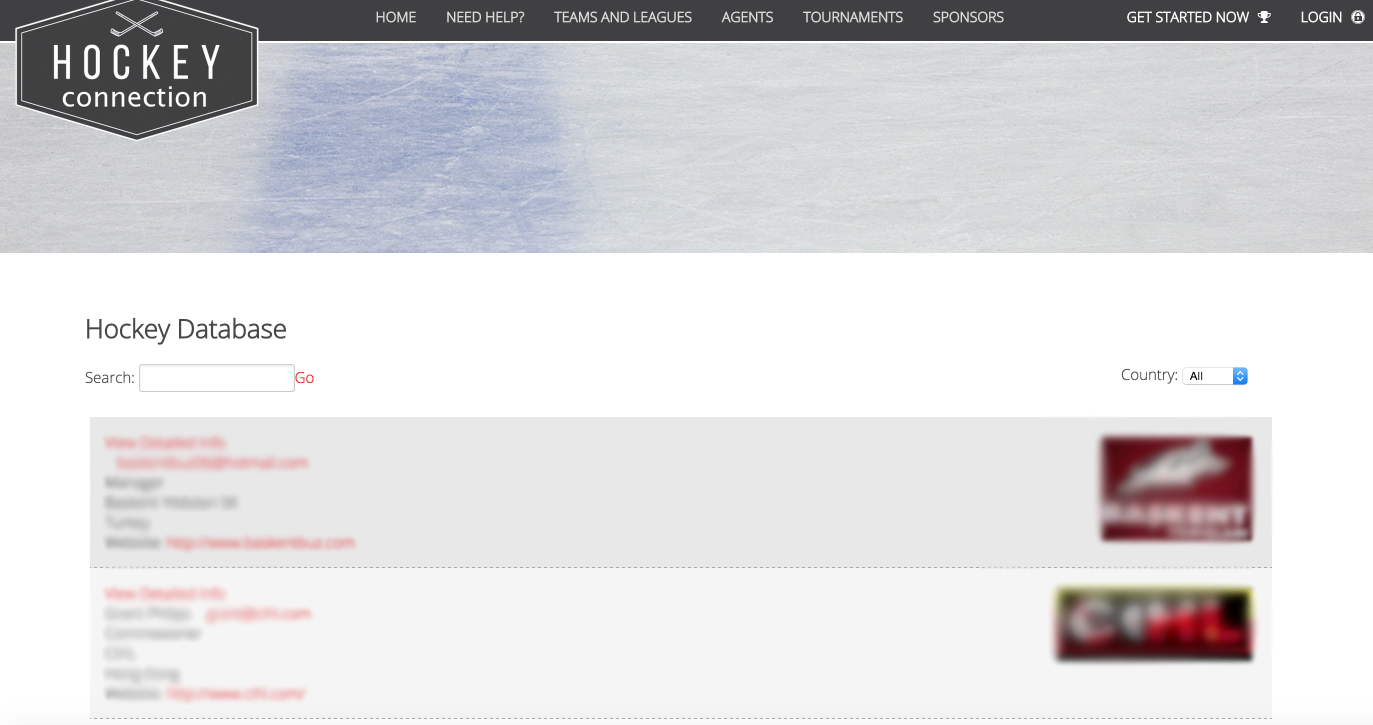 Screen shot of our back end database once you are able to log in

Get Started Now to See the Full Database!
Hockey teams around the world
Below are some of the leagues and countries you will see in our database:

Hockey in Sweden
SHL, Allsvenskan, Division 1, Division 2, Division 3, Division 4, Division 5, Division 6
Hockey in Finland
Liiga, Mestis, Suomi-sarja, II-divisioona, III-divisioona
Hockey in Denmark
Ligaen, 1. Division, 2. Division

Hockey in Norway
Get Ligaen, 1. Divisjon, 2. Divisjon
Hockey in Iceland
Iceland National

Hockey in Switzerland
NLA, NLB, 1. Liga

Hockey in Germany
DEL, DEL 2, Oberliga, Regionalliga, DNL, DNL2
Hockey in Austria
Erste Liga, Inter-National-League, NAHL
Hockey in France
Ligue Magnus, Division 1, Division 2, Division 3
Hockey in the UK
EIHL, EPIHL, NIHL, NIHL 2, SNL
Hockey in the Netherlands
Eredivisie, Netherlands2
Hockey in Belgium
Belgium National League

Hockey in Russia
KHL, VHL, Russia3, MHL, MHL B
Hockey in the Czech Republic
Extraliga, 1. liga, 2. liga

Hockey in Slovakia
Extraliga, 1. liga
Hockey in Latvia
Latvia, Latvia2
Hockey in Hungary
MOL Liga, 1. Hungary
Hockey in Belarus
Belarus National, Belarus2
Hockey in Ukraine
Ukraine National League
Hockey in Kazakhstan
Kazakhstan National League
Hockey in Poland
Poland National, Poland2
Hockey in Bulgaria
Bulgaria National League
Hockey in Estonia
Estonia National League
Hockey in Lithuania
Lithuania National League
Hockey in Romania
Romania National League
Hockey in Italy
Serie A, Serie B
Hockey in Croatia
Croatia National League
Hockey in Serbia
Serbia National League
Hockey in Slovenia
Slovenia National League
Hockey in Bosnia
Bosnia National League
Hockey in Spain
Spanish National League
Hockey in Turkey
Turkish National League
Hockey in China
Asia League, CIHL HK, China
Hockey in Japan
Asia League, 1. Japan
Hockey in Korea
Korea College
Hockey in Australia
AIHL, AIJHL, ECSL
Hockey in New Zealand
NZIHL
Hockey in South Africa
Super League, GPHL, WPIHL
Hockey in Israel
Israel National League
Hockey in United Arab Emirites
National League

Hockey in the USA
ECHL, SPHL, FHL, NCAA, NCAA III, ACHA, ACHA II, ACHA III, USHL, NAHL, USPHL Premier, USPHL Elite, USPHL Mid-West, USPHL Empire, EHL, MNJHL, NA3HL, WSHL, NORPAC, MetJHL, RMJHL, WPL

Hockey in Canada
LNAH, Chinook HL, ACH, WOAA, CIS, CCAA, BCIHL, QCHL, BRHL, FCHL, WHL, BCHL, AJHL, SJHL, MJHL, SIJHL, KJHL, KIJHL, HJHL, PJHL, PIJHL, VIJHL, NEAJBHL, OHL, OJHL, CCHL, NOJHL, EOJHL, CCHL2, GOJHL, TBJBHL, COJCHL, SOJHL, EBJCHL, GMOHL, NDJCHL, QMJHL, QJAHL, MJAHL